Who is Sheck Wes, whom Justine Skye has accused of abusing her?
Image source : metro.co.uk
She named the rapper in some disturbing allegations on Twitter.
▶ Full story on metro.co.uk
▼ Related news :
●
Justine Skye accuses Sheck Wes of stalking and abusing her but the rapper issues denial
Mail Online

●
US rapper Sheck Wes accused of stalking and domestic violence
The Guardian
●
Skye Wheatley gushes over newborn son Forest but admits motherhood is 'definitely a challenge'
Mail Online
●
Pia Muehlenbeck and Skye Wheatley cut stylish figures at the Body by Bondi Sands launch in Sydney
Mail Online

●
Community trust formally completes buyout of former Skye Bridge toll building
Press and Journal
●
Skye Wheatley snaps selfies as she pumps breast milk for her newborn son Forest
Mail Online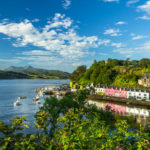 ●
Rab McNeil: The Lord of the Rings on Skye?
The Courier

●
Police searching for missing man around Isle of Skye area
Press and Journal
●
'The mum guilt is real': Skye Wheatley shares her feelings about not being able to got to an event
Mail Online

●
Public contract lodged for £60 million improvements works to harbours on Skye triangle route
Press and Journal
●
CCTV appeal: Edinburgh man missing for 9 days may have travelled to Skye
The Scotsman
●
Skye Wheatley and her beau Lachlan Waugh dote over their newborn Forest
Mail Online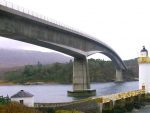 ●
Awareness event to be held as marine conservation studies set to be carried out in Skye and Lochalsh
Press and Journal

●
Boost for Skye schools as Broadford and Dunvegan prioritised for upgrade by Highland Council
Press and Journal