Viewers' confusion over depiction of British schools in new Netflix series
Sex Education was shot in an old school in Penarth, South Wales with a British cast and crew but viewers have complained that its depiction of UK high schools looks more like the US.
▶ Full story on dailymail.co.uk
▼ Related news :
●
What is Sex Education on Netflix? British series released to watch
Chronicle Live
●
Netflix viewers stunned as Fyre Festival employee is asked to perform sex act on customs official in shocking new documentary
The Sun
●
Netflix reveal a mind-blowing number of viewers have already watched You, Sex Education and Bird Box
Metro
●
Netflix movie 'Bird Box' draws 80 million viewers; no data for 'Roma'
Reuters
●
Record viewers flock to Netflix: But shares slide 5pc as revenue disappoints
Mail Online
●
Vibrators and chill: how Netflix is targeting older viewers
The Guardian
●
Will Bodyguard series 2 happen on BBC? Millions of viewers hope so
Chronicle Live
●
West Ham transfer news: Confusion over Mario Balotelli with medical set for Wednesday
Daily Express
●
Good Samaritan who left victim with broken hip during drink-drive confusion has sentence deferred
The Courier
●
General Counsel-Turned-CEO Helps Organizations Cut Through The Confusion Of Cryptocurrencies
Forbes.com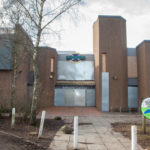 ●
Confusion over centre demolition continues as interested parties invited to view building
The Courier
●
Chrissy Teigen's modern dating confusion
Female First

●
Marko Arnautovic confusion: Is West Ham star staying or going amid contradicting reports?
Daily Star
●
Labour CONFUSION: McDonnell immediately CONTRADICTS himself on no confidence stance
Daily Express