US federal workers get blank payslips as shutdown drags on
An estimated 800,000 government employees missed their wages for first time since the shutdown began three weeks ago.
▶ Full story on breakingnews.ie
▼ Related news :
●
Is A 'Tight' Federal Reserve The Cause Of Buffalo, NY's Malaise?
Forbes.com
●
Biden criticizes Amazon for not paying federal taxes in 2018
Reuters
●
Kellyanne Conway violated US law and should be fired, federal watchdog says
The Guardian
●
Federal Watchdog Recommends Kellyanne Conway Lose Her Job Over Ethics Violations
Forbes.com
●
Reports: Federal watchdog recommends Kellyanne Conway be removed from White House post
BreakingNews.ie
●
The Federal Reserve: Friend Or Foe To Financial Markets?
Forbes.com
●
Where Politics Trumps Science: Ban On Federal Funding Of Research Using Fetal Tissue
Forbes.com
●
Federal team looks for clues into New York helicopter crash
Reuters
●
Biden reverses position on federal funding for abortion
Reuters

●
Australian federal police to be grilled over media raids when parliament returns
The Guardian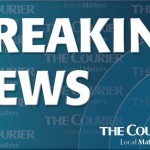 ●
Dundee City Council workers vote emphatically for strike action
The Courier
●
Workers see job promises vanish as bosses pocket Trump tax windfall
The Guardian
●
Firm invests in training academy to help workers
The Northern Echo
●
Hundreds of council workers back industrial action
Herald Scotland