What is Facebook's new digital currency Libra? | Euronews explains
Image source : euronews.com
Facebook announced plans to launch a new cryptocurrency. What does this actually mean for the tech giant and what is digital currency?
▶ Full story on euronews.com
▼ Related news :
●
China's Digital Currency Is Unlikely To Be A Cryptocurrency
Forbes.com
●
Facebook's Libra Cryptocurrency Plans 'Supercharged' Central Bank Interest In This Barbados Startup
Forbes.com
●
New Zealand's crypto salary plan is a big win for Facebook Libra
Wired UK
●
Google, Facebook, Amazon reportedly testifying against France's digital tax - CNET
CNET News
●
Google, Facebook, Amazon to testify in U.S. against French digital tax
Reuters
●
BIG MATCH PREVIEW: Points not plaudits is the currency for City
EDP 24
●
Is This Really Currency War Or Just A Tantrum?
Forbes.com
●
Why Collaboration Is The Currency Of The Future
Forbes.com
●
A currency war Trump was never going to win
The Financial Times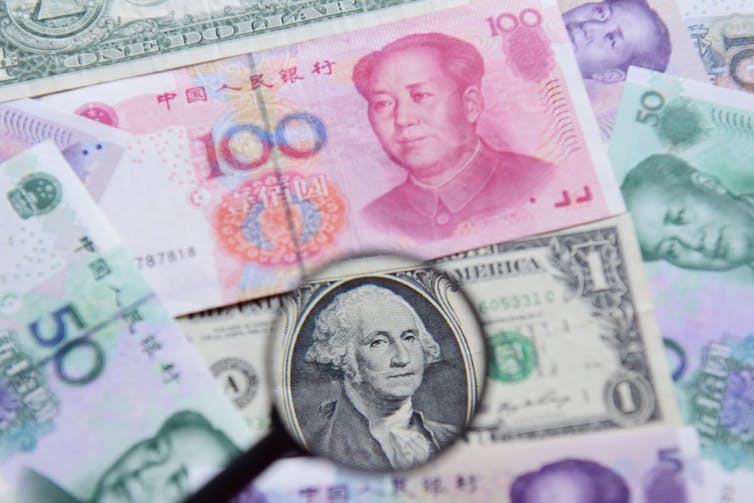 ●
The US branding China a 'currency manipulator' threatens global stability
The Conversation
●
In A US-China Currency War, Who Wins?
Forbes.com
●
China Says Won't Devalue Currency, But Market Will Anyway
Forbes.com
●
Currency manipulation charges against China are unfounded
The Financial Times
●
SMALL CAP SHARE IDEAS: Argentex builds market share as currency noise increases
Mail Online