Concerns persist over county Ikea's impact on traffic
Image source : lep.co.uk
A Lancashire area voted one of the best places to live in the UK could plummet down the league table because of Ikea traffic, a campaign group has warned.
▶ Full story on lep.co.uk
▼ Related news :
●
College Green plans refused by An Bord Pleanála amid bus and traffic concerns
The Irish Times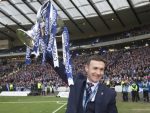 ●
Stevie Ferguson hails impact of former Ross County boss Jim McIntyre
Press and Journal
●
Man charged after alleged theft at IKEA
Daily Echo
●
The Amazing Digital Transformation Of IKEA: Virtual Reality, Apps & Self-Driving Cars
Forbes.com
●
From IKEA To Swiggy, How This Indian Startup Is Driving Electric Vehicle Adoption In India
Forbes.com
●
READER LETTER: Why was IKEA allowed to build a store where it has in Southampton?
Daily Echo
●
Retailers, including Waitrose and Ikea, are urgently recalling these products for safety reasons
WalesOnline
●
Things you only know if you shop in Ikea in Wednesbury
Birmingham mail

●
Mini Ikea spin-off store opens in central London
The Guardian
●
Ikea's first small store opens today, but can the furniture giant succeed on the tough High Street?
Mail Online
●
Is Ikea be destined for Clerys old premises?
The Irish Times
●
Ikea cools idea of third Irish store as it unveils global plan
BreakingNews.ie
●
Ikea eyes transformation of stores network
The Financial Times
●
Online sales and smaller stores boost Ikea sales
The Irish Times