Walmart Launches Tech Incubator Store No. 8
Image source : forbes.com
Retailers have been advised to act like a start up and now the largest retailer in the world is doing more than that. Walmart has created an incubator to internally nurture start up businesses called Store No. 8.
▶ Full story on forbes.com
▼ Related news :
●
Pep&Co opens its 'largest' Poundland store-in-a-store in Grimsby - but will it beat Primark?
The Grimsby Telegraph
●
Luxury shopping website Farfetch is launching its own startup incubator
City A.M
●
Gene's Smallbiz Tech Check: How to Make Your Online Store More Personal and Engaging
Forbes.com

●
Is Facebook replaceable? Tech investor launches bid to 'start the process'
The Guardian
●
$100 Off The Apple Watch 1 ($149) At Walmart
Forbes.com
●
Walmart nears deal to take majority stake in Flipkart
The Financial Times
●
DoorDash Makes Grocery Delivery Debut With Walmart Deal
Forbes.com
●
Humana To Buy Stake In Hospice Provider Amid Walmart Speculation
Forbes.com
●
Has Walmart Beaten Amazon for Control of Flipkart?: DealBook Briefing
The New York Times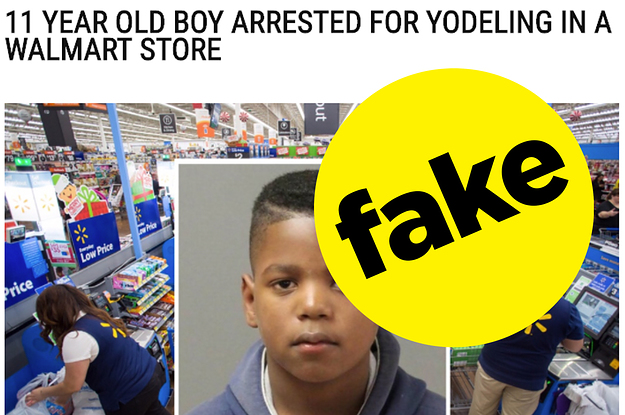 ●
No, This 11-Year-Old Black Boy Was Not Arrested For Yodelling In Walmart
BuzzFeed
●
Shift To ACA's Bronze Plans Could Boost CVS, Walgreens And Walmart Retail Clinics
Forbes.com
●
Walmart could buy controlling stake in Flipkart as early as next week: sources
Reuters
●
Walmart's Acquisition Of Flipkart Will Be A Good Deal For E-Commerce In India
Forbes.com
●
For Now, Hospitals Hang On Despite CVS, Optum And Walmart Threats
Forbes.com