NASA's Hubble Spots Carbon Buckyballs In The Wispiest Reaches Of Interstellar Space
Image source : forbes.com
The cosmos seems geared for astrochemical complexity. The discovery of Buckyballs in deepest space is the latest example.
▶ Full story on forbes.com
▼ Related news :
●
NASA To Put Woman On Moon By 2024; Commercial Space Will Play Major Role
Forbes.com
●
The World's Largest Telecom Companies 2019: AT&T, Verizon Hold On To Top Spots Amid 5G Buzz
Forbes.com
●
Susan Aitken: Glasgow must take seriously the responsibility to lead the push to become carbon neutral, the race to zero
Evening Times
●
Why BP supports a fast shift to low carbon
The Financial Times
●
Robots Are Getting Better At Cutting Lawns and Carbon Emissions
Forbes.com
●
LG aims for zero carbon emissions by 2030 - CNET
CNET News
●
Climate change plan: Carbon taxes seen as best way to reduce pollution
The Irish Times
●
High steaks. The lowdown on the carbon emissions on our plates
Herald Scotland
●
Oireachtas will vote on carbon budgets under new climate plan
The Irish Times
●
GMC's 2019 Sierra 1500 Carbon Pro Editions get pricing and equipment - Roadshow
CNET News
●
How do you raise carbon taxes without hitting labourers more than lawyers?
The Irish Times
●
The 15 cities doing more than most to cut carbon
BreakingNews.ie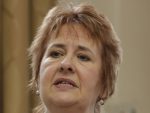 ●
North Sea technology makes Scotland the logical place to develop carbon capture
Press and Journal
●
Glasgow in pledge to become the first carbon neutral city in the UK
Evening Times