Most Britons oppose second EU referendum - Sky poll

Image source : sky.com
Most Britons do not want a second EU referendum amid the Brexit crisis facing the country, a Sky Data poll has revealed.
▶ Full story on sky.com
▼ Related news :
●
Greens oppose Bantock car park plan
Express & Star
●
Corbyn 'disappointed' Lib Dems oppose caretaker PM plan
Sky news
●
Howlin: Sinn Féin's refusal to oppose no-deal Brexit in British parliament 'infuriating'
BreakingNews.ie
●
Environmental groups oppose new 'space station' tourist facility on Cork island
BreakingNews.ie
●
Jeremy Corbyn blasted for hinting Labour may stay neutral in second Brexit referendum
The Sun
●
What would Labour support in a second Brexit referendum?
The Week

●
Labour may stay neutral if second referendum is between its Brexit deal or remain
The Guardian

●
Brexit: Labour could be officially neutral in any second referendum, John McDonnell suggests - live news
The Guardian
●
Elections watchdog may delay second Scottish independence referendum
Herald Scotland
●
Could Nicola Sturgeon push the nuclear button to get a second referendum?
Herald Scotland
●
Jeremy Corbyn accused by Tories of "surrendering" on second Scottish independence referendum
Herald Scotland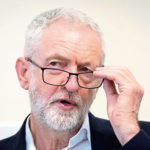 ●
Further turmoil for Labour as Corbyn drops opposition to second referendum
The Courier
●
Brexit bombshell: Secret EU documents prove Blair-Brussels plot to force second referendum
Daily Express
●
Tories accuse Jeremy Corbyn of 'surrender' over a second independence referendum
The Scotsman